UV disinfection equipment for air and surfaces of the German company Purion.
They have many years of experience in manufacturing systems for UV light.
PURION develops, designs and produces equipment disinfection by ultraviolet light.
The teams have a compact design that ensures efficient energy saving.
All compliant and European laws in disinfection ultraviolet.
Furthermore, they can be used for disinfection of drinking water and wastewater.
We have equipment to verify Light quality UV lamps.
You can then control the parameters that contribute to the quality of UV disinfection.
UV disinfection equipment
UV radiation is the only effective system to disinfect without chemicals.
To know that UV disinfection equipment is right for you.
The first is to indicate if disinfection for air, surfaces or water.
The volume of the room to be disinfected in cubic meters or square meters.
Desired or necessary level disinfection according to their individual characteristics.
And most importantly, microorganism, virus or bacteria to kill or inactivate.
To find the correct installation height of the equipment for proper operation.
With these data we will advise team and UV dose needed for disinfection.
We also supply different equipment for disinfection by ultraviolet light.
And each with different characteristics for optimal disinfection and effective.
Within the range of UV irradiation systems, UV light there is direct or indirect.
And according to the performance characteristics may not have people present.
Depending on the uv application required can be with active air intake.
UV dose for Disinfection
Uv equipment guarantee the minimum required for disinfection 99% dose.
And with the minimum guaranteed disinfection doses than necessary is achieved.
Furthermore, uv disinfection performance is endorsed by renowned institutions.
And we have reference letters from institutions that use our UV equipment.
Further, our teams UV disinfection meet high quality standards.
And that's the big difference in our disinfection equipment to other manufacturers.
Furthermore, no need to use more chemicals such as chlorine.
And help preserve the environment and health of people.
Using UV light to disinfect air or surfaces is the most natural method exists.
That's why we put our best efforts to manufacture UV disinfection equipment.
In addition, these devices offer optimum protection risk of infection.
And eliminate all microorganisms, viruses or bacteria harmful to health.
In addition, inactive without producing any side effects for people.
harmful toxic waste are generated for health and environment.
And precisely this is one of the advantages of UV disinfection equipment.
UV lamps
All UV ultraviolet lamps are high-powered equipment.
In addition, all our lamps are of high quality and do not generate ozone.
We can manufacture different powers according to the needs of each client.
In addition, we have a stock of uv lamps are long-lasting.
And we are ready to supply UV lamps long life.
We lamps with broad emission spectrum, adding iron or gallium.
Changing the lamps in our UV disinfection equipment is very easy.
So that reducing the cost of operation and maintenance.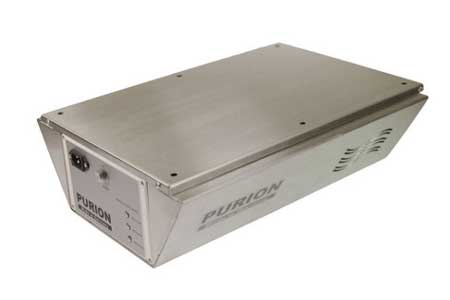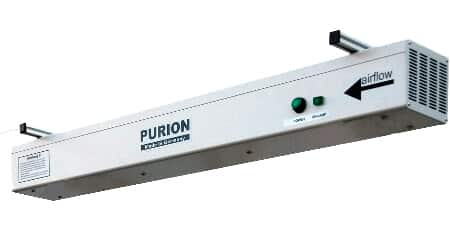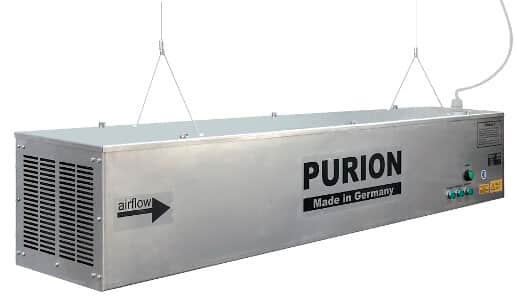 Advantages UV Disinfection
No use of chemicals and rapid and effective disinfection.
It does not change the taste or smell of the water and does not pose a risk to the environment.
Removes microorganisms resistant to the chlorine no overdose of chemicals.
And it's very easy maintenance of the equipment and the operating cost is low.
If you have questions, please fill out the form and we will contact you.