In uv drying, we sell uv drying tunnels, uv lamps and uv reflectors from the business switzerland Uviterno.
This company is one of the world's top companies in the manufacture of uv equipment.
In addition, they are specialized in the manufacture of uv lamps and reflectors uv custom.
And are in a position to manufacture drying tunnels specific according to the needs of each client.
Uviterno It features UV drying tunnels that are easily integrated into any print line.
In addition, all our teams They are manufactured with high quality, safety and efficiency.
And by the years of experience, we know that the field of drying uv is very demanding.
Also, if you have any questions, you can fill in the form and we will solve your doubts.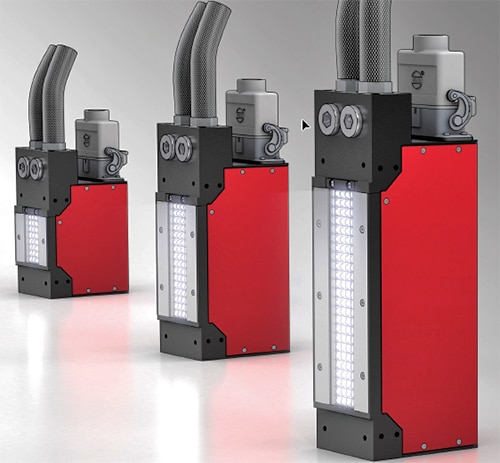 UV dried
The drying tunnels uv that we supply are very efficient.
In addition, we get the best energy savings.
And they're always constantly updated.
In this way we get to meet the market demands.
Such as printing on plastic, paper or digital large format printing.
In addition, our market is very broad, and we adapt to each client.
UV lamps
In addition, we handle all development, design and production.
And whatever the application our products are installed in original equipment.
In addition, the major manufacturers of printing machines They trust us.
And the applications are many, such as flexography, offset printing or photographic.
In addition to screen printing and pad printing.
And whether it's linear printing, rotary or carousel success is assured.
In addition, over the years we have acquired experience in the search for solutions.
UV dried
In addition, all of the uv equipment are of high power uV.
They are optimized for the best possible energy savings.
We have equipment to check the quality of our UV lamps and reflectors.
And depending on the printing method will advise the correct equipment.
In addition, it will ensure control over the parameters that contribute to the quality of the drying.
And that's why our drying tunnels are manufactured to high quality standards.
UV lamps
In addition, all our uv lamps are of high power (600 w/cm).
And we can manufacture different powers according to the needs of each client.
In addition, we have uv lamps for long duration (LL).
And we also have UV lamps long life (VL).
We can manufacture lamps ultraviolet broad emission spectrum.
And what we get by adding more iron, gallium or gallium-indium.
UV reflectors
And to achieve greater efficiency in our uv drying equipment.
The reflectors uv is supplied with a high quality coating.
The protective layer of our reflectors uv, counteract the corrosion of the ozone.
Obtaining an optimal balance of radiation, reflection, uv and heat balance.
And that is why the reflectors are coated we supply.
They considerably reduce the thermal load of the substrate of print.
UV inks
And thus protect the lamps and reflectors uv of the dirt.
That generates the painting, Lacquer or waste printing machine.
In addition, all our computers are protected with plates of pure quartz.
And these plates act as anti dazzling to achieve a better efficiency.
In addition, reduces the heat generated by the lamps onto the substrate for printing.
And if you want more information or have any questions about our products.
You can fill out the form and we will contact you.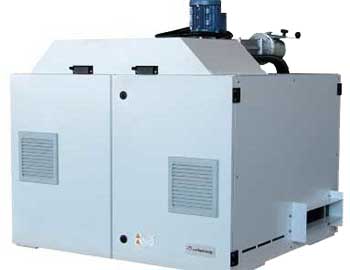 Secado UV - utuk
In terms of the Utuk, saying that it is the third generation of tunnels uv.
The new chain conveyor is designed through the camera irradiation.
Ensuring a radiation-uniform on the outer surface of hollow parts and cylindrical.
And for large parts, or small hollow, this uv equipment It is the best solution.
In addition, the radiation is regulated by an electronic ballast.
Thus optimized process conditions are achieved.
And the conveyor belt is designed for cylindrical parts, or hollow.
If you want, you can consult the Catalogue.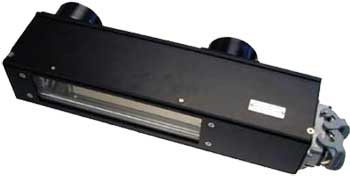 UV drying - DSK head
The DSK head is high power for any type of drying uv.
In addition, it has a hybrid cooling system.
And combines water cooling and air.
In addition, you do not need to have a cooling system in the printing room.
And UV reflectors, and UV lamps are long life.
In addition, your construction is compact and getting great drying capacity.
And it can be used in UV curing applications that require a high level of radiation.
And if you want, see the Catalog.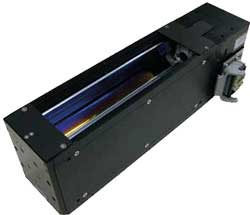 UV drying - ACS head
The ACS head has a new system for cool drying.
And this closed system head is cooled by a water circuit.
In addition, you do not have the need for admission or extraction of air.
And no need to have any cooling system in the pressroom.
In addition, the construction of this machine is compact and narrow.
And it allows rapid integration into any type of printing machine.
Do not hesitate to consult the Catalogue.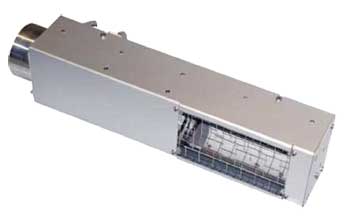 UV drying - Head SRK
The head SRK cup-line is energy-mind energy efficient and cost optimized.
Also this head is high power, compact construction and high radiation.
And this air cooled head is ideal for fast cycles.
It also has a high optical efficiency up to 40% energy savings.
And with its lightweight construction change UV lamps and reflectors UV is very fast.
In addition given its very low maintenance design is achieved.
And it is designed for printing cups, plastic cups or tubes.
You can consult the Catalogue.